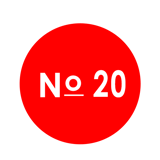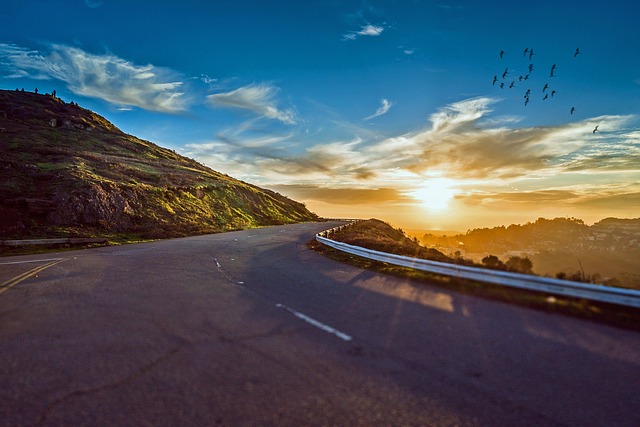 Large and in charge . . . and that's the way it should be.
Big ups to all the road warriors out there who have taken the time to formally weigh in on proposed changes to Hours of Service (HOS) rules. The Federal Motor Carrier Safety Administration has received more than 5,200 comments since announcing plans for a proposed rule change in August 2018.
FMSCA administrator Ray Martinez says the message has been received, and that changes are coming. US Transportation Secretary Elaine Chao US Department of Transportation, echoed those sentiments in her keynote at the Mid-America Truck Show in Louisville, Ky.
YES the legislative process is slow as molasses, and motor carriers will continue to suffer financially and struggle to make deliveries as long as the current rules remain in place. But I think real change is coming, by the first quarter of 2020, or sooner, and so does Andrea Marks of TruckerNation, who shared her thoughts regarding what some of those reforms might look like on the Truck Boss Show live at MATS on March 29th.
There's An App For That
Speaking of changes, I am proud to be able to announce (FINALLY!) the debut of the TBS Mobile App! This has been a passion project of mine since I joined TBS in 2016. TBS has long been committed to lightening the load for motor carriers. The TBS app, is a giant leap in that direction.
With the TBS app, you'll be able to factor loads on the go, conduct credit checks, check balances and obtain fuel advances. And that's just the beginning. Now that the app is up and running, we plan to continuously add functionality and adapt to your needs. Next up: Live chat with account executives and real-time status reporting of factored loads.
The TBS Mobile App is available for iOS in the App Store, and for Android on Google Play. Check it out and let us know what you think!
Stay safe. Keep fighting. And as always:
Looking forward to seeing you . . . on the road ahead.
Jennifer Fogg
President

Average Days Outstanding:


Diesel at the Pump (avg)
As of April 8, 2019 $ 3.093 per gallon
Up 8.4 cents from a year earlier
Source: US Energy Information Administration
https://www.eia.gov/petroleum/gasdiesel/

Source: US Energy Information Administration
Truck Tonnage
February 2019 down 0.2% from December
February 2019 ATA Index: 117.4 (2015=100)
Total tonnage increased 6.6% in all of 2018 – the largest annual gain since 1998 (10.1%) and better than the 3.8% increase in 2017.
Source: American Trucking Association
Truck Orders
March 2019: down 66% Y-O-Y
Source: Freight Waves
Inspectors to focus on steering, suspension during June's Roadcheck inspection blitz
The annual International Roadcheck 72-hour inspection blitz will be held June 4-6 with a focus on steering and suspension systems.
The Commercial Vehicle Safety Alliance, which conducts the event each year, says steering and suspension are critical for all commercial vehicles.
"Not only do they support the heavy loads carried by trucks and buses, but they also help maintain stability and control under acceleration and braking, keeping the vehicle safely on the road," says CVSA President Chief Jay Thompson with the Arkansas Highway Police. "Furthermore, they keep tires in alignment, reducing chances of uneven tire wear and possible tire failure, and they maximize the contact between the tires and the road to provide steering stability and good handling."
Inspectors will primarily conduct Level I inspections on most rigs checked during the three-day blitz. Level I inspections are the most thorough, including examination of both driver compliance and vehicle-related violations.
Inspections will include checks of brakes, cargo securement, lights, steering, suspension, tires and more. Drivers will also be required to provide their CDLs, Medical Examiner's Certificates, logs and more. If no violations are found, inspectors will issue a CVSA decal that indicates the vehicle has passed an inspection.
"International Roadcheck is a high visibility, three-day commercial motor vehicle and driver inspection and enforcement event," Thompson adds. "However, aside from the increased inspections, we are not doing anything differently than any other day. The inspections performed during International Roadcheck are the same inspections that are conducted the day before International Roadcheck starts and the day after it concludes, as well as any other day of the year."
CVSA says approximately 17 trucks and buses are inspected, on average, every minute during the Roadcheck blitz.
Last year's event sidelined nearly 12,000 trucks and buses and more than 2,600 drivers with out-of-service orders. Brakes, tires and wheels, and brake adjustment were the top three vehicle out-of-service violations issued during 2018's Roadcheck. The top driver out-of-service violations were hours of service, wrong class license and false logs.
Source: Commercial Carrier Journal
Speed Limit Legislation Pending in 8 States
The following states have elected officials discussing changes to speed limits such as raising the limits and doing away with differential limits between cars and trucks:
California, Indiana, Iowa, Mississippi, Missouri, North Dakota, Oklahoma, and Oregon.
Most of the states are considering raising speed limits between 5 and 10 miles per hour, while several want to ensure a steady flow of traffic by removing speed limit differentials. Some want to lower the speed limit significantly when visibility is an issue due to bad weather or other conditions.
Source: Landline
Florida tort law makes it tough for truckers
Trucking companies across Florida share a common pain point: double-digit growth in insurance costs. Providers blame the rapidly rising costs on a Florida tort law that allows juries to award damages if a trucker is 1 percent negligent, versus states like Georgia that demand litigants prove a trucker is 50 percent negligent.
In Florida, losses from insurance claims and settlements have become so onerous that major insurers are leaving the Sunshine State altogether.
A 2018 Florida Justice Reform Institute report estimates Florida loses more than $11.8 billion and 126,000 jobs each year due to what it deems excessive litigation. Much of those estimated losses, however, belong to the retail industry. The transportation and utilities sector is responsible for about 8 percent of the losses.
High verdicts and tort laws are only part of the reason insurance costs are rising. Since 2008, vehicles have become more expensive to repair or replace; more drivers are on the road; the proliferation of smart phones has been matched by the proliferation of distracted driving; and high employment has given truck drivers their choice of jobs, leading to higher turnover and with it, higher accident rates.
Source: Jacksonville Business Journal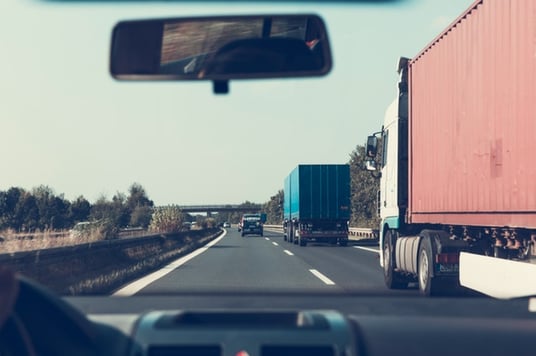 A new study released by the American Transportation Research Institute found that
89 percent of the industry's congestion costs stem from just 12 percent of interstate highway miles. The new study, part of ATRI's "Fixing the 12%" research initiative, focuses on how reducing congestion on those miles could cut costs for trucking companies.
ATRI estimates that congestion across the U.S. increased trucking's fuel consumption by 6.87 billion gallons in 2016, adding an additional $15.74 billion to the industry's fuel bill, based on 2016's diesel prices.
Source: Overdrive Magazine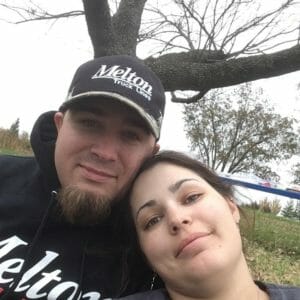 To Help or Not to Help?
That is the Question.
Epes Transport trucker Eddie Loflin of North Carolina was named a Highway Angel by the Truckload Carriers Association after he stopped to assist a motorcyclist lying in the road after being thrown from his bike. After calling for help Loflin stayed with the accident victim until emergency personnel arrived.
Another Angel, this time a Melton Truck Lines driver from California named Matthew Kondrick, blocked traffic after a heavy wind-and-rainstorm caused a tree to crush two cars, until police and rescue personnel could take over.
These incidents turned out better than one on I-29 in Missouri on Tuesday, January 22nd, involving a trucker who stopped to help a woman whose car had ended up in a snow-filled ditch. After the woman and a 6 year-old girl climbed into his truck, the woman allegedly pulled a flare gun and threatened to harm both the trucker and the child if he didn't continue driving north. The episode ended with the woman's arrest and the child in the custody of family services. The trucker was unharmed, but naturally shaken up.
It's to be hoped that truck drivers will continue to assist others when the need arises, but it's also important to approach each situation with caution, and to contact authorities promptly.
Source: Overdrive Magazine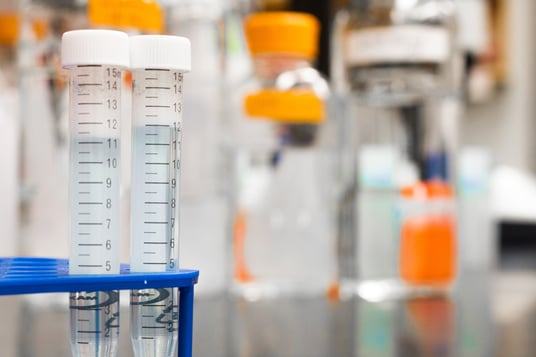 Random Drug/Alcohol Test Program by OOIDA
Keeping up with random drug testing can be tricky – especially when you need to comply with testing on yourself. CMCI is a simple, inexpensive program that offers tests, education, record-keeping and summaries for independent truckers.
Source: Landline Magazine
Truck Boss Reminders in TA/Petro
Stay on top of all things trucking-related with Isela, Landon, and Niki on the Truck Boss Show, a 15-minute podcast segment streaming live each week on Facebook and YouTube. Get the latest 10-4 on truck news, gear, accessories, how-to's, and even great places to eat on the road.
And check out their cool Truck Boss poster in TA/Petro travel stops in Florida, Georgia, Tennessee, Oklahoma, Texas, Kansas, and Arkansas.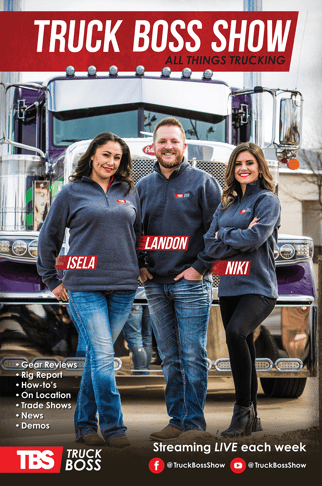 Source: TBS Staff Research

ALL THINGS TRUCKIN'
Streaming on Facebook and YouTube

CabForward is a quarterly newsletter email published by ©2021 TBS Factoring Service, LLC
Questions? Call Us (844) 360-8349
P.O. Box 18109
Oklahoma City OK 73154
All rights reserved © 2019